Owning a business is a bear. It is extremely time consuming and detailed, especially when it comes to advertising your business and making sure that you are marketing to your target audience. As the digital world is taking over marketing, we still can look to printed advertising materials for your business. If you have a small business or storefront, you may want to look into having a professional printer help you out with your advertising materials.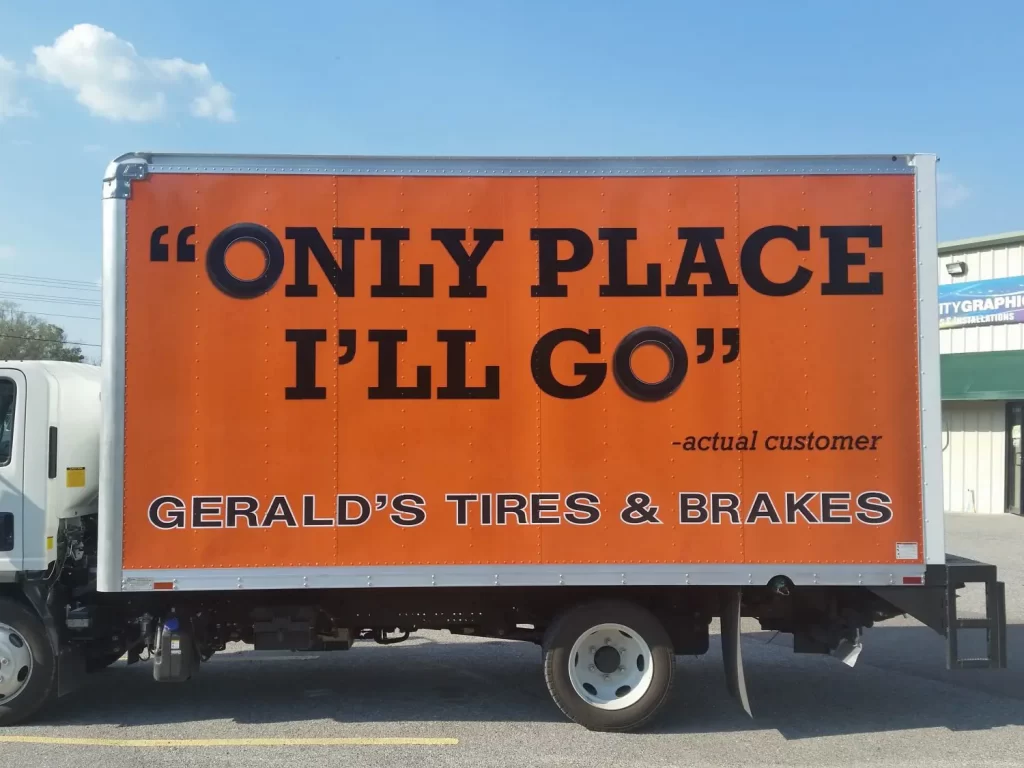 Storefront Signage
Your storefront is what attracts people to your business. If you have an outdated sign above your business, you may want to consider updating it. You can also look into new logo designs and branding materials that can be printed as well. Identity Graphics can give you a brand new storefront sign for your business.
Promotional Marketing Materials
Promotional materials like printed banners, instore signs, and other types of printed marketing materials will ultimately help to draw in customers and have them return to your store. You can design printed materials for events, discounts, and much more.
Fleet & Vehicle Identification
This is a must-have if you own a contracting business or have a fleet of business vehicles out on the road. At Identity Graphics, we have the ability and printing equipment to help you brand your fleet of vehicles for the business. This is one of the best ways to promote your business out on the road. If you own a contracting company, people will notice your vehicles out on the road and in neighborhoods doing day-today jobs.
Printed Advertising is Still Useful
Printed advertising is extremely useful even though digital marketing seems to be taking over the field. We can use both to enhance our small businesses and stay one step ahead of our competition. If you're looking to invest in new advertising materials, printed banners, signs of all kinds, or fleet & vehicle identification, reach out to us! Contact Identity Graphics at 843-879-3985 today or visit us online for more information!