There are plenty of ways for printing your signs and graphics for your business, but one way can be very beneficial for quality and efficiency. UV Flatbed Printing from Identity Graphics can give you high-quality graphics on a plethora of surfaces of your choice. Spruce up your signs and graphics for your business with some UV Flatbed printing services!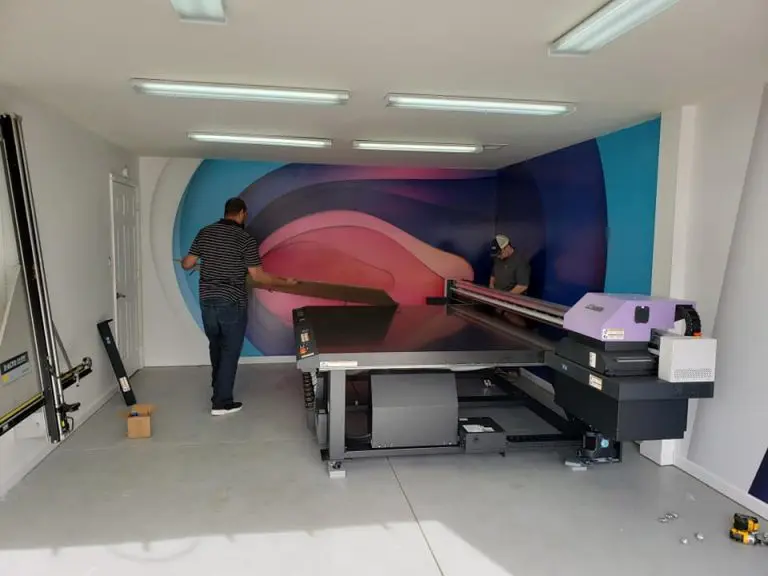 What is UV Flatbed Printing?
The Mimaki JFX200-2513 is a UV flatbed printer with high-quality printing technology that can print onto media up to 50mm thick. It produces high-definition imagery for whatever is being printed onto the surfaces. You can't go wrong with printing on a UV flatbed printer for your business's graphics.
The Benefits:
Limitless Materials – When it comes to the materials you can print on, it's virtually limitless for you. Glass, Aluminium, Metal, Polyester, Foam board, Styrene, Wood, and Stone are some of the surfaces you can use to print on. This gives you a wide range of options for whatever promotional materials you are looking to advertise at your business.
Eco-Friendly – The energy-efficiency in the flatbed printer provides opportunity for more environmentally friendly products with limitless surfaces and few cartridges required.
Efficient and Fast – It's always great to hear that your printing services will be quick and efficient. With the UV flatbed printer, print times are reduced significantly for quicker printing and higher accuracy when it comes to designs.
All the Designs You Need for Your Business's Materials
Signs and posters, Point-of-purchase displays, Exhibition graphics/signs, Backlit panels, Interior décor, Packaging prototypes, Specialty and industrial applications, are just to name a few designing capabilities with the UV Flatbed Printer from Identity Graphics. We can assure that you won't regret choosing to print your signs and graphics with us.
If you're looking to get high-quality signs and graphics for your business's branding and advertising materials, contact Identity Graphics at 843-879-3985 today or visit us online for more information!