Small businesses, even physical storefronts need to build their brand in order to be successful in their industry. Obviously, not every business owner is perfect when it comes to building a strong brand, but they can be with a little marketing tips and strategies. First and foremost, it's important to build your brand from the ground up.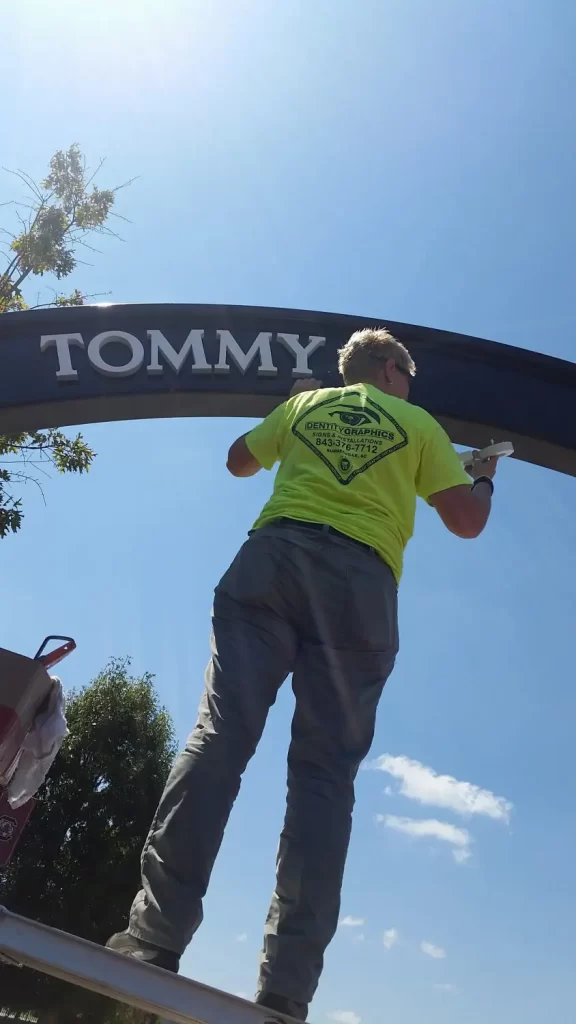 What is Branding?
Branding is the process of researching, developing, and applying a distinctive feature or set of features to your organization so that consumers can begin to associate your brand with your products or services. When you start a business, you obviously know what products or services you're selling and performing. Within your industry, branding allows you to separate yourself from the competition.
For example, Nike is a shoe company, but they're known around the world for their slogan "Just Do It." They also have a well-known logo, which is the infamous "Swoosh." These famous brands did their research and development in order to have them stand the test of time.
Branding for Storefronts
Branding is extremely important to small businesses that have storefronts. Storefronts, especially in small towns need to focus heavily on their brand. For example, if there are three major auto shops in town and you're one of them, it's important to separate yourself from the rest of them with strategic and attractive branding. Obviously, customer service and trustworthy business plays an important role, but without good branding, it won't matter.
How Can You Build a Successful Brand?
Storefront businesses start with logos, signage, and graphics. These materials in your store and outside of your store play a huge role in how you build your brand.
If you're looking to get a start on refocusing your brand, getting better at branding, and having a new look, don't hesitate to reach out to Identity Graphics. We specialize in graphics, printing, and signage for businesses of all sizes. Contact Identity Graphics at 843-879-3985 today or visit us online for more information!